Internet Safety
Tips for Online Safety
Be Cyber Smart
Talk to your child about Internet Safety and why it's important.

Remind your child never to give out personal information such as home address, school name, or telephone number to strangers on the Internet or in a public message such as chat room or bulletin boards.

Be sure you're dealing with someone that both you and your child know and trust before giving it out information via email.

Think carefully before revealing any personal information such as age, marital status, or financial information.

Get to know the websites and online games your child utilizes and what kind of information they have access to.

Get to know your child's "online" friends.

Encourage your child to notify you if they feel uncomfortable with anything they are exposed to online.

Consider placing computers in an open area in your home, such as the family room, where it can be easily accessible to everyone in the home.
Set reasonable rules and guidelines for computer use. Discuss these rules and they can be posted near the computer to remind them of what is expected.

If you become aware of the transmission, use, or viewing anything suspicious while online, immediately report it to the National Center for Missing and Exploited Children by calling 1-800-843-5678 or visiting the

CyberTipLine online

and

notify the online service/website.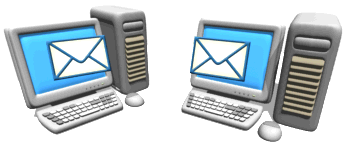 Helpful Internet Safety Sites:
These site provide information on I

nternet Safety you may utilize to find more information or use while discussing with your child: